Testimonials
What people are saying!
We are passionate about the service we provide and through our customer testimonials, we are able to deliver an even better service back to them and even learn from them.
Testimonials make us even more passionate about the service we deliver
We get to learn more about our clients and how we should deliver our service
Allows us to ask questions to further our understanding of client's needs
Amanda Sais – Elias Fish
"I have been using quickpaye as my payroll provider for nearly 2 years now and couldn't be happier with the service they provide me with.
Everything is well laid out and easy to read and understand and I don't have to worry about any errors occurring as they take care of everything and I trust them to do it accurately.
They always go above and beyond for me and I would highly recommend this company for all of your payroll needs."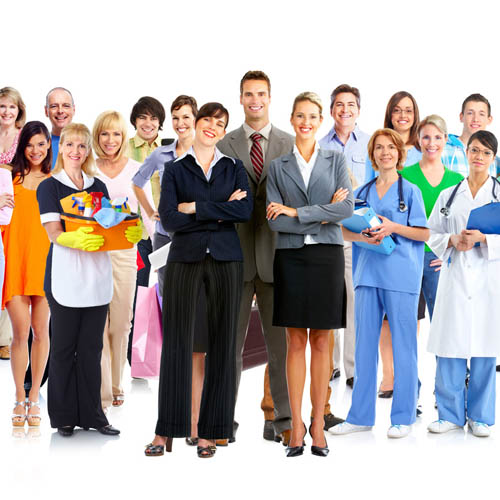 Ros Kindersley – JFL Recruit
"After eight months of working with Michelle I can offer a 100% recommendation. She is great.  QuickPaye lives up to the name, all our instructions have been delivered quickly and accurately, and with a level of service that makes payroll reassuringly seamless. Michelle ensures that as a client our tax reminders are accurate and timely and that we are kept up to date with GDPR, minimum wages and all the changes that challenge anyone responsible for paying staff. It is a truly efficient service."
Helen Corrigan – Tailor Made Cleaning
"I find Quickpaye Agency very efficient, professional, reliable and very helpful. I use Quickpaye for our payroll, book keeping and VAT this has given me more time to focus on running/expanding our company. I would highly recommend them."
George – G J Bailey
"Employing Quickpaye to take on my bookkeeping & payroll has been a great move, it frees up so much time, I wish I'd have done it years ago!"
Neil Sikka
"I have been working with Michelle at Quickpaye for the last 20 years. In that time my business has grown from one employee to over 40. Michelle and her team have always provided and excellent service. They are flexible, reliable and a pleasure to deal with at all times. Dealing with HMRC as a small business is daunting and Quickpaye make the whole process painless."
Sarah Harcher – Dr Victoria Muir's Practice
"We have been using Quickpaye for all our Payroll Services since 2008 and have found them to be very knowledgeable and helpful solving any problems we have. They are efficient, great value for money and I would highly recommend them."
Reezwanul Haque – Partnership Primary Care Centre
"Quickpaye has been providing their service to us for more than 15 years and we never had an issue. Michelle & her team have been excellent as we outsource our payroll. There is always someone available to help and advice. Keep up the good work!"
Andrew Millet – Wisteria Ltd
"Quick Paye are professional, efficient and always helpful.  Would recommend them."
Joanna Moscow
"Quickpaye have prepared my tax returns for a few years now, and I have always found their service to be excellent as well as good value which is all important in today's marketplace.  I would thoroughly recommend them!"
David Levy – Jami
"Quickpaye's knowledge, professionalism and speed of response to queries on a regular basis position them as one of our organisation's most trusted and important suppliers".
Ami – Indulge Pinner
"We use Quickpaye to outsource our payroll and find the team very efficient and thorough. Whenever we have a query or something extra that needs dealing with they are very quick to help out and are always happy to speak on the phone or via email. Great service".
Nalini – St Andrews Preschool
"Thank you for providing an affordable payroll that supports our business.  Saves time and all the hassle that goes with pensions etc.
QuickPaye provides an efficient, with good communication and support payroll service".
Jeremy Dembina – AA Chauffeurs
"Michelle and the team are extremely efficient, reliable and professional. I cannot recommend them highly enough. Keep up the good work ladies."
Mira Rajan – Shrewsbury Road Surgery
"We have been using Quickpaye Agency for our payroll for the last 5 years. We are very happy with their service as they always provide prompt advice regarding payroll, pension, tax and NI contributions. We would have no hesitation in recommending their services."
Please call Quickpaye Agency on 0208 959 0099 to arrange a no obligation meeting.
Join The 250+ Satisfied QuickPaye Customers!